Thank you for choosing 24/7 Decatur Locksmith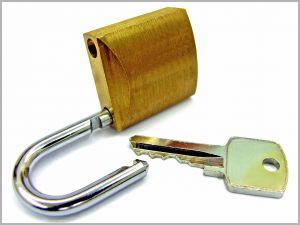 Dispatch Address: 645 Dekalb Industrial Way, Decatur, GA 30033
When you call on 24/7 Decatur Locksmith, your locks and keys are in the best of hands! Our mobile locksmith technicians provide the finest residential, commercial and automotive locksmith service in Decatur, Georgia and all it takes is one call to our shop to prove it! Call us when you need a locksmith, Decatur residents do. Our locksmith rates are affordable and our licensed, bonded and fully insured locksmiths are fast responding and can even provide 24/7 emergency locksmith service. Call us for free estimates and same day locksmith service!
Anywhere you're stuck in Decatur without your car keys, our expert staff of mobile automotive locksmith specialists here at 24/7 Decatur Locksmith will always be there to assist you, whenever you need help, 24 hours per day, 7 days per week! We service all automobile makes and models, so you know we can help you, too.
Discovering you're without your car keys is definitely unnerving, especially after dark, but our professional locksmith will come to the rescue!
CALL US NOW! (404) 902-5165 - You'll be back on the road in no time!
Every mobile automotive locksmith technician on staff is local to Decatur as well as insured, bonded, certified, licensed, and background-checked. You can completely rely on us to expertly handle every locksmith service that may occur with your car.
Our locksmiths will provide top-of-the-line automotive locksmith solutions:
Automotive emergency lockout help, 24/7
Open your locked vehicle
Unjam the trunk
Replace car keys & car locks
Extraction of broken & stuck car keys
Transponder key duplications
Smart keys
Unjam your glove box
Transponder chips
Ignition cylinder changes
High-Security Sidewinder key duplication services
Transponder key programming
Lock repairs conducted after a car break-in
…&much more!
Hire Decatur, GA's number-one automotive locksmith: Choose out locksmiths, where exceptional automotive locksmith service is key!
Welcome to where we invite you to discover the highest-quality locksmith services in Decatur, Georgia. We provide every residential locksmith solution you can think of, at very affordable prices.
You'll find a huge selection of unparalleled residential locksmith services:
Residential emergency lockout help, 24/7
Open your door whenever you're locked out
Household rekeying
Fence, pool, & garage locks
Deadbolts
Remove stuck & broken keys
Lock changes
Home safes for your valuables & important papers
Changing your household locks inside & out
Install an intercom system
Peepholes
Lock repairs
Upgrades to bump-proof locks
…&much more!
The mobile staff professional residential locksmiths of 24/7 Decatur Locksmith will get there right away, wherever you live in Decatur, Georgia like our name says, 24 hours a day, 7 days a week!
Lock Repairs in Decatur, GA
If you're suffering because you have a door lock that is starting to act up, call 24/7 Decatur Locksmith. We'll hope to it and get you a new lock or repair your existing door lock, as quickly as possible. Make sure you can always get the quality of locksmith service that you want and need by relying on us. We care about the locksmith services that we offer you. This is why we go above and beyond to make sure you're able to receive the quality of locksmith service that you deserve. If you're experiencing an emergency situation do to a broken lock, call now, we'll be on our way in time. Get the help you need when you need it most by relying on us for your locksmith service needs.
CALL DAY OR NIGHT! (404) 902-5165
We welcome you to our locksmith service, where our professional, eminently qualified mobile locksmith technicians are consummate professionals you can depend on. Each of us is local to Decatur, GA, as well as bonded, certified, insured, licensed, and background-checked.
We can obviously manage anything when it comes to solving problems with commercial locks and keys, and safeguarding your security:
Commercial emergency lockout help, 24/7
Master key sets
Custom locks
Deadbolts
Lock changes
Business rekeying
Handling individual office lockouts
Lock replacements
…&lots more!
Here at 24/7 Decatur Locksmith, our locksmiths understand how important it is to make protecting the security of your commercial property a vital priority. Accordingly, if your commercial property is located anywhere in Decatur, then guarding your security is our key goal! We'll be there to respond right away whenever you need assistance, 24 hours a day, 7 days a week, to expertly handle any lock and key emergency that may arise at your commercial building. There is no locksmith situation that beyond our expertise. When you need a local locksmith, there is no one better suited to assist you with your locksmith service needs than we are. Get superior locksmith services from our locksmith technicians.
You're invited to make an appointment, and we'll be glad to provide you with a FREE consultation.
When a locksmith emergency occurs, it's typically because:
You don't recall where you left your keys
You are locked out
You have forgotten the combination to your safe or padlock
Your keys might have been stolen
Your key is broken off in the lock mechanism
Not only that, locks will also malfunction due to:
Faulty lock construction
Safe or padlock malfunction
Very old locks & keys
Break-ins & vandalism
No doubt about it, a locksmith emergency is a major wrench in your plans. But you need not waste your time waiting and wondering whether the help you need will ever come. Any time you discover that you're locked out anywhere in Decatur, day or night, the expert mobile emergency locksmith specialists here on staff at 24/7 Decatur Locksmith will come straight to you without delay! When you want superior locksmith services, you'll find it right here. Our locksmiths make sure you get what you pay for.
CALL NOW! (404) 902-5165 - We'll be there before you know it!
All our emergency locksmiths are local, insured, certified, licensed, background-checked, and bonded. You can rely on us to get you out of trouble: 24/7 Decatur Locksmith will be there in only minutes to bring the perfect locksmith solution for you!
When you're locked out, our mobile staff emergency locksmiths know how tempting it is to toy with the possibility of breaking a window. Should you actually risk being mistaken for a robber? You know that wouldn't be a good idea at all. There's no reason to waste your time and energy going into a panic. Simply dial your phone!